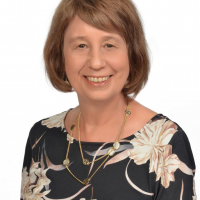 Congratulations to Prof Dr Jacqueline (Jackie) Ho, founder and Co-director of Cochrane Malaysia!
Jackie was awarded the Anne Anderson Award. This award is given to a female member of Cochrane who has made a significant contribution to the enhancement and visibility of women's participation within Cochrane.

The recipient of the award will donate the award money to a woman in a low-resourced setting to assist in her Cochrane work. She started getting involved with Cochrane in the 1990s and went on to establish Cochrane Malaysia in 2014. She set up training for Cochrane Reviews in Malaysia and has since been involved in most of the training workshops conducted in Malaysia. As a result, there are currently over 300 active authors in Malaysia. Jackie was nominated for her exceptional mentoring work.                                     
Jackie said, "There are many awards but to receive an award from Cochrane, an organization recognised for its integrity, trust, sincerity, quality, and inclusiveness is truly a great honour. Even that Cochrane has created an award such as this speaks of Cochrane's qualities. I love it that I have received an award for something I get so much pleasure doing. It is me who wants to thank the women who have given me the opportunity to support them in their Cochrane work".
Jackie will be donating her prize to Dr Foong Wai Cheng from RCSI & UCD Malaysia Campus to continue her work of advocating for Kangaroo Mother Care in Malaysia.
Congratulations to Associate Professor Dr Foong Siew Cheng from RCSI & UCD Malaysia Campus!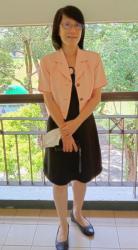 Siew Cheng was awarded the Kenneth Warren Prize 2021. This prize is awarded to the principal author of whichever Cochrane Review authored by a national living in a developing country is judged to be both of high methodological quality and relevant to health problems in developing countries. Her review on Oral galactagogues (natural therapies or drugs) for increasing breast milk production in mothers of non‐hospitalised term infants was selected for the prize. Siew Cheng is also an active Cochrane Trainer in Malaysia.
Siew Cheng said "I am humbled as all I had set out to do was to find answers for something that had happened to me as a mother —low milk supply. Milk boosters are commonly suggested as a solution across the Asian continent, but as a doctor, I looked for evidence only to find that little existed to support such remedies. That's what compelled me to tackle this project not only for myself, but for all mothers around the world struggling with low milk supply, and for their health care providers who are called upon to provide evidence-based guidance on increasing breast milk production. It is a great honour; and receiving an award for pursuing answers to a question that people needed information on is truly rewarding, more so because of how important breastfeeding is for health with its largest impact among low resource communities. To my wonderful team of co-authors, I owe this to your passion and dedication, with special mention to Professor Jackie Ho who has been a great mentor"
Congratulations once again to both of them!
To read more about these awards and listen to their acceptance speeches, please go to https://community.cochrane.org/news