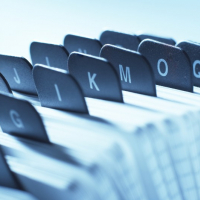 Developing a Protocol for a Cochrane Systematic Review   
This workshop on Developing a Protocol for a Cochrane Systematic Review is for individuals that are in the process of or are considering authoring a Cochrane systematic review. It is most suited to authors who already have a registered title, but authors who have not yet identified a title will also benefit from the course and will be given assistance to develop a title.
Course outline                                                                                                                                                                        This course aims to cover what is needed to complete a Cochrane protocol for an intervention review. It begins with an introduction to Cochrane and a brief overview of the format of a Cochrane systematic review. Over the 3-day workshop a mixture of presentations and a small group activities is used as well as hands-on computer sessions. This workshop also covers formulating clinical questions, locating studies, appraising risk of bias and the basics of meta-analysis needed to write the methods section of a protocol.
The workshop is conducted by internationally recognised Cochrane Trainers
Prof Jacqueline Ho - Co-Director of Cochrane Malaysia
Datuk Dr Nor Asiah Muhamad - Epidemiologist and Public Health Specialist, Head of the Evidence-based healthcare Sector in NIH, MOH Malaysia 
Dr Foong Wai Cheng  - Paediatrician at RCSI & UCD MALAYSIA CAMPUS. Involved in Cochrane author training since 2010
  Workshop Details
Date  : Tuesday 29 November - Thursday 1 December 2022
Time  : 8:30 am – 5:00 pm
Park car at B1 -  take lift to lobby G floor - register at lobby and proceed to level 2.
Parking fee : RM 2 first hour and each subsequent hour plus RM 1
Registration Form November 2022
For Queries 
Please contact Ms Nila: 04-2171999 ext 1842
Via email (Ms Nila): nila@rcsiucd.edu.my